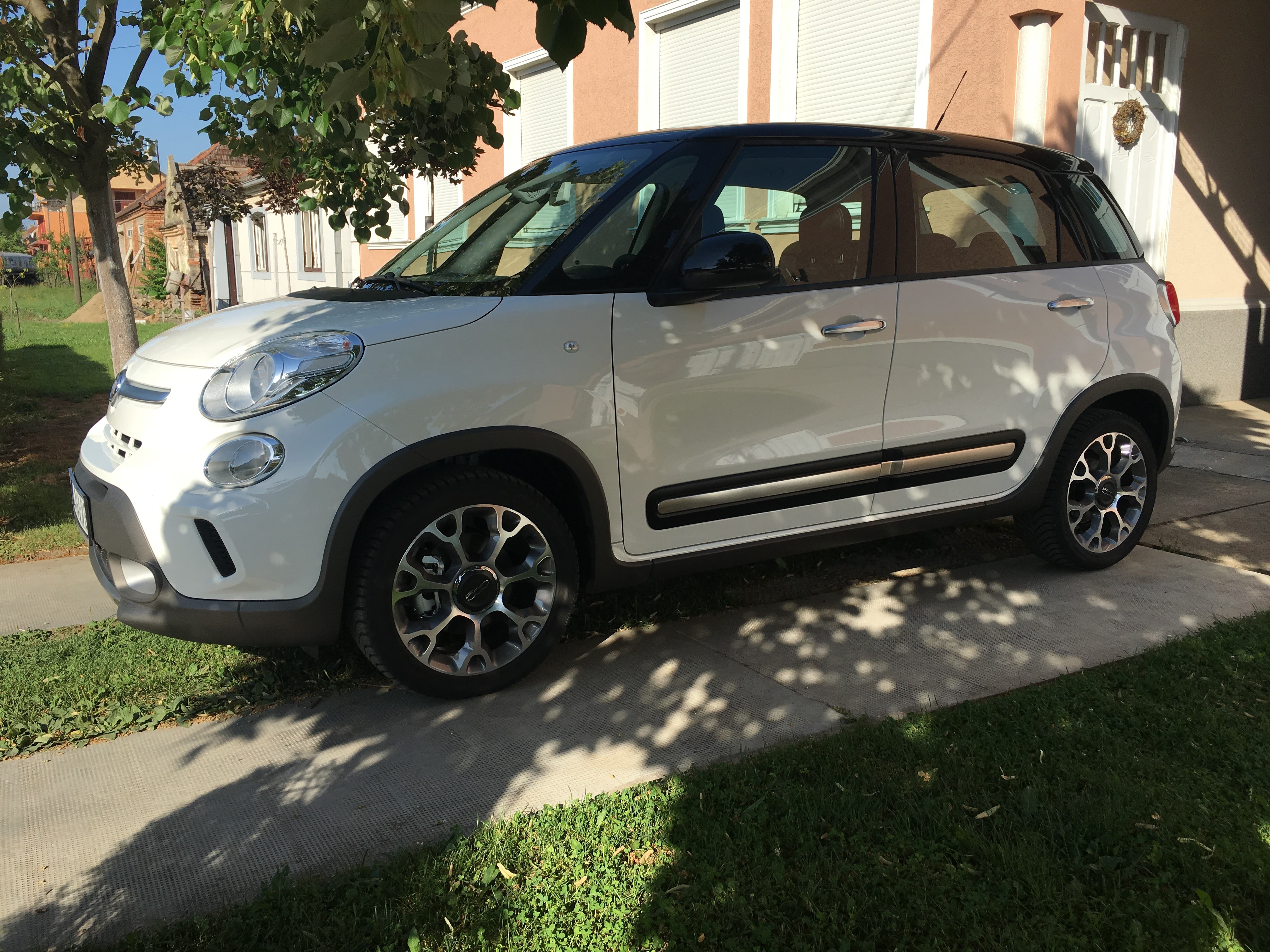 Content Count

31

Joined

Last visited
Recent Profile Visitors
The recent visitors block is disabled and is not being shown to other users.
Znači izdržava spojler, to me plašilo uvek da on ne pukne

Da li ste čuli da je neko ugradio ovu novu multimediju, od novog modela 500l u stariji model? Deluje mi da je prostor gde dodje multimedija isti.

@Zhorz hvala ti. To sam samo hteo da mi neko proveri.

Ja reko su ti original malo bolji po tom pitanju :/ a da li su ti se ocrtale ove tackice po toj gumi na sredini nosaca?

Moze li mala pomoc oko originalnih krovnih nosaca Nasao sam neke na kupujem-prodajem, ali mi je malo sumnjivo stanje, tj guma na sredini je sva u nekim tackicama, verovatno od stezanja kofera. Da li je to tako kod svih nakon koriscenja? Nikad ih nisam koristio pa ne znam kako treba ta guma da izgleda Uostalom evo i link ka oglasu: https://www.kupujemprodajem.com/big-photo-101862541-6.htm

Phantom85

reacted to a post in a topic:

Pneumatici...letnji, zimski, iskustva

Pozdrav moze li savet u vezi letnjih guma u velicini 205/60 r16. Nekako cenom su mi se izdvojile NEXEN N'BLUE HD PLUS koja je oko 7200 din. i KLEBER DYNAXER HP4 oko 7700 din. Za Nexen iskreno nisam cuo do sada.

neshaoct

reacted to a post in a topic:

Pritisak u gumama

Dobro si me setio za knjizicu Tamo mi pise za obicnu gumu: 2.2 i napred i nazad ako je malo putnika... a 2.6 napred i 3.0 nazad ako je puna Naci cu neku srednju vrednost Hvala @neshaoct

Ja danas uzeo za Opel Zafiru zimsku Kleber HP3 195/65 r15 95T XL, s vremena na vreme je napunim teretom pozadi. Na koliko napumpati s obzirom da su XL varijanta?

Kontaktirao sam Ecoforte ovlasceni servis za Brc i ponudili su mi za 500L Sequent ALBA 32 za 450€ i Sequent 32 za 650€. Koja je razlika u njima? Da li je ovaj od 450€ dobar ili za te pare bolje ugraditi neki drugi uredjaj?

@Zhorz samo da te podsetim da probas nosac da zakacis ispod spojlera

Zvao sam danas da pitam za fabricke... ne postoje fabricki za peta vrata, samo za krov i kuku. Za krov naravno treba prvo uzeti krovne nosace koji su 19000 din, i plus nosac za jedan bajs je 19000 din (ima i neka jeftinija varijanta za 9000). Nego Zhorz, ako jos uvek imas te nosace za 5. vrata, da li bi mogao da probas da te kaiseve provuces skroz iza spojlera i zakacis sa unutrasnje strane gepeka na nesto metalno npr. na sarke od 5. vrata?

Evo ovu sliku sam nasao negde na netu... mozda moze nosac da se podigne gore da ne vrsi pritisak jako na spojler.

Pozz Da li je neko uspeo da montira drzac za bicikle na 5. vratima? Oni sa kaisevima. Da li ima nekog resenja? Vidim da ima da se kupi neka marka Menabo... ok cena, ali se plasim zbog onog spojlera pozadi, kao sto je neko spomenuo u temi.