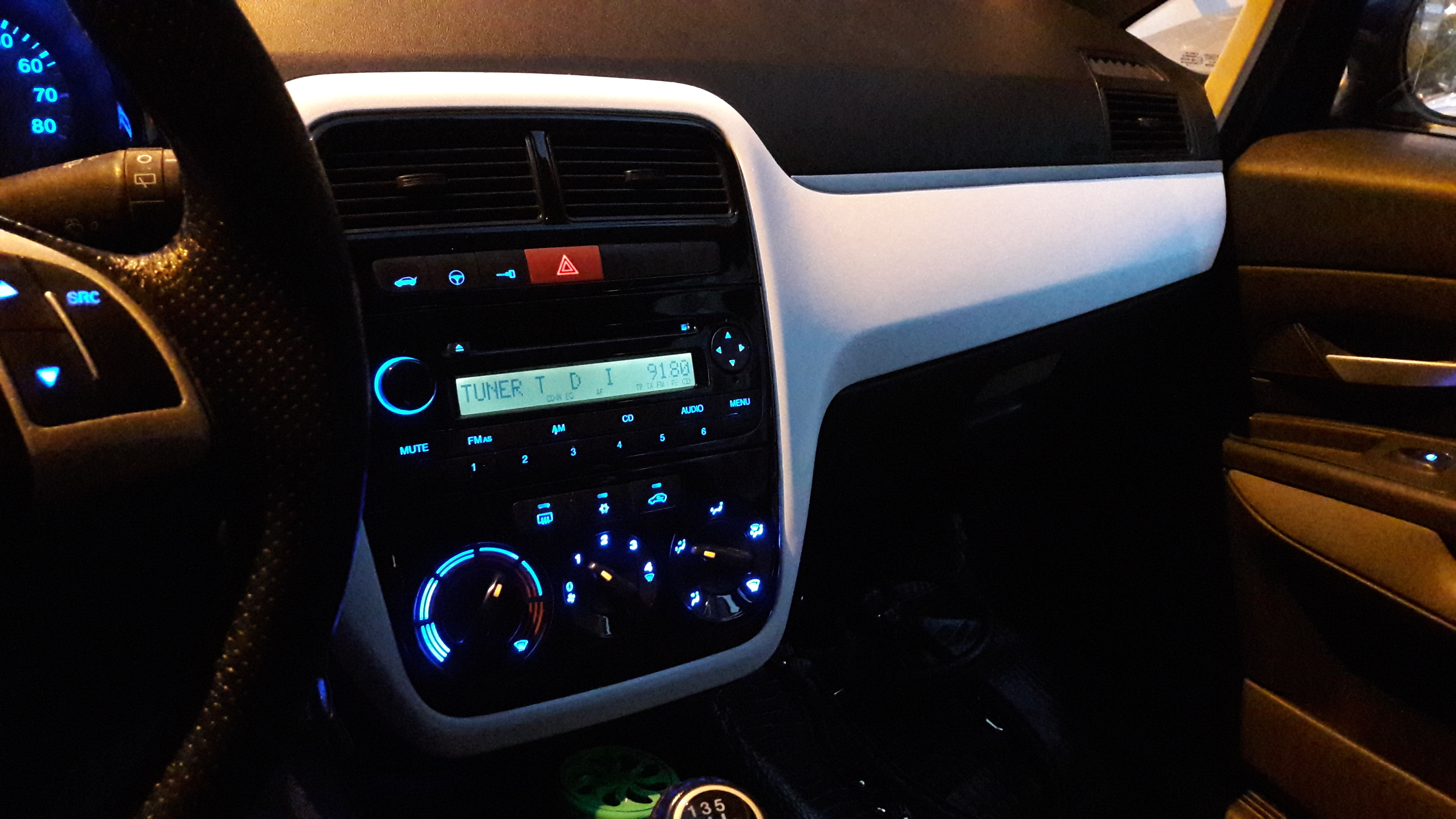 Content count

788

Joined

Last visited

Days Won

2
About Lufti
Rank

Regolari


Birthday

06/25/80
Previous Fields
Garage

Grande Punto 1.2 65HP, Punto Evo 1.3 84HP
Mene je bas ta nijansa privukla. Nekako mi se uz ovu sivu boju automobila najbolje uklapa. Kapiram skroz da je nekome (u ovom konkretnom slucaju tebi) lepse da ta boja bude jarka ali se plasim da bi tada auto delovao ultra sportski sto meni nikako nije namera, ipak je u pitanju slabasan dizel. I meni je prvo na pamet pao subaru, bas sam prekjuce setao donjim Dorcolom gde se nalazi jedan izuzetan primerak u reli plavoj boji sa tim zlatnim felnama. Uzivo felne izgledaju bolje nego na slici, pogotovo kad se stave i crveni cepovi umesto plavih. Meni se bas svidjaju ovako, tako da cemo videti naprolece kako izgledaju kada se namontiraju na automobil. Doci cu na skup ako me supruga pusti pa cemo prodiskutovati kad vidis auto uzivo...[emoji16]

Samo cu zameniti plavi crvenim znakom, da se slaze sa godistem automobila...

Odlucio sam da malo castim evišu za Novu godinu (uz blagoslov lepse polovine tj. ponosne vlasnice): Mislim da ce ove felne u ovoj svetlo zlatnoj boji biti pun pogodak za sezonu prolece/leto 2020.

Da, skinuo sam ih ipak naknadno zbog provlacenja instalacije za led svetla koja ce se ugradjivati u tablu. Srecom smo nasli i odgovarajuci alat za secenje plastike koja je bila zapertlana...

dekirs

reacted to a post in a topic:

Bolje ikad...

neshtry

reacted to a post in a topic:

Bolje ikad...

Uspeo sam da nadjem decka koji je hteo da mi proda samo vozacev airbag. Uglavnom se prodaje citava tabla sa suvozacevim airbag-om i pojasevima, i sve to cene minimum 600-700 evra, cak i vise od toga... Za ficu su svi delovi znacajno skuplji nego za ostatak fiat-ove game... Sto se cene tice, pusticu ti pm...

Ista je boja, sve se uklapa. Sent from my SM-A510F using Tapatalk

I kao sto rekoh, volan presvucen u perforiranu kozu i alkantaru. Airbag takodje presvucen u alkantaru i plastike ofarbane u piano black boju. Sent from my SM-A510F using Tapatalk

Mislis da puni telefon preko drzaca odnosno bez kabla? Pa moze i to da se napravi sigurno ali meni nije neophodno. Imam usb port preko koga mogu da punim tel... Kupis origigi navigaciju i nosac za eva i onda dobijes i tu opciju bezicnog punjenja, doduse samo navigacije. Ja sam skoro nabavio originalni nosac navigacije za smesnu lovu a sad sam uzeo i navigaciju, samo jos da ubacim mape...

Pogledaj da li je map senzor zaprljan. Mada ce pre biti do elektrike. Ukoliko si iz bg-a, mogu da ti preporucim svog majstora pa da on eventualno pogleda Sent from my SM-A510F using Tapatalk

Pogledaj da li na akumulatoru pise da je za start/stop sistem. Cini mi se da tu lezi problem. I vidi da li je akumulator odgovarajuce snage. Za tvoj auto, u zavisnosti od opreme/potrosaca ide od 52Ah do 60Ah. Ukoliko akumulator nije s/s, moze da pravi problem prilikom stalnog gasenja/paljenja motora

Jesam ja, pre neki dan... Sent from my SM-A510F using Tapatalk Sent from my SM-A510F using Tapatalk

Lufti posted a topic in Delovi

Ukoliko neko ima plastiku kod kolena koja drzi kasetu za Beverly Cruiser, neka me kontaktira na 064 177 67 31. Posteno bih platio trazeni deo...

Sa prevelike razdaljine je slikan auto. Zamoli ga da ti posalje bolje slike i slike unutrasnjosti. Ja ne vidim da su farovi druge boje. A sto se zmigavaca tice, mislim da se radi o specificnom uglu slikanja pa se zato cini da nesto nije u redu. Nedostatak cepa jeste cudan ali ne mora da znaci da je auto udaran. Treba pitati zbog cega fali cep, moguce da je u pitanju banalno objasnjenje. Cena je fenomenalna za to godiste i taj motor, euro 6 pise da je norma... Kada bih sada kupovao auto u tom cenovnom rangu, i ako se pokaze na dodatnim slikama da je sve u redu, otisao bih da ga pogledam. Nije to ni tako daleko. E jedino me malo ova prica oko velikog servisa brine, jer se radi na 200k ako ima lanac. Sto bi neko sa 100k radio veliki servis? Auto star 5 godina... Sent from my SM-A510F using Tapatalk

Bitno je da niko nije povredjen. Steta za auto ali ce se sve to zameniti. Ja sam pre odredjenog vremena za malo izbegao spustanje rampe. Nisam pustio dovoljno kamion ispred sebe da prodje kroz rampu nego sam isao prakticno 10m iza njega nekih 30km/h i bukvalno sam stao na 10cm od rampe koja se zatvorila. Neprijatno ali poucno iskustvo...