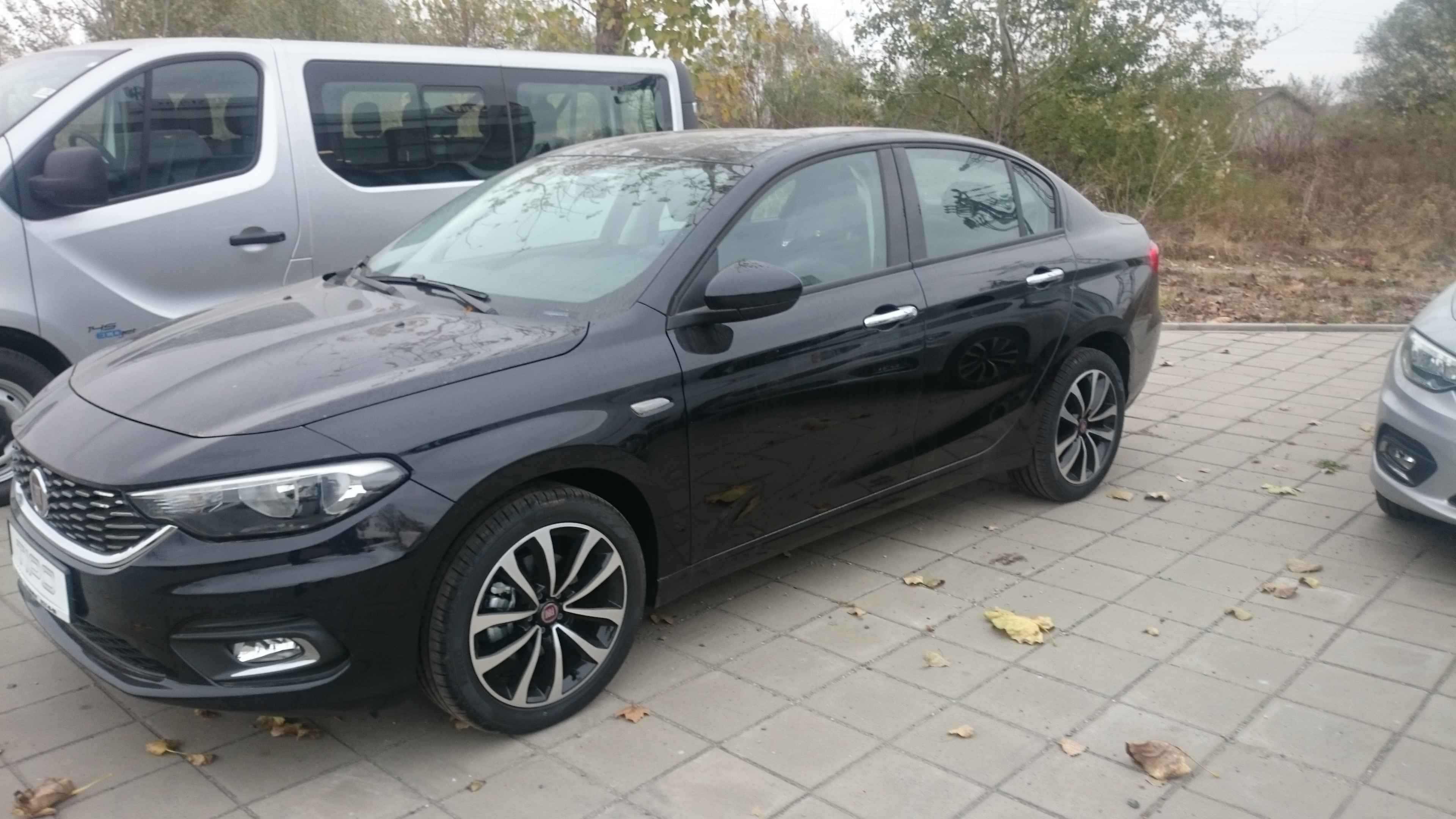 Content Count

17

Joined

Last visited

Days Won

1
Jel si gledao peugeot 301 u najacem paketu opreme sa dizel motorom 1.6 hdi 13000 e? Moj zet uzeo,prvo je hteo tipa ali presudio dizel motor...

Evo kod mene koliko pokazuje,uglavnom na otvorenom,jednom do Bg-a 300 km u oba pravca ostalo 80 % magistrala 20 % grad... To je kilometraza od kad je kupljen do sad...

silenci

reacted to a post in a topic:

Fiat Nuova Tipo 1.4 16v - potrošnja goriva

neshtry

reacted to a post in a topic:

Fiat Nuova Tipo 1.4 16v - potrošnja goriva

Realno ja ne znam koji benzinac slicnih dimenzija trosi ispod 8 po gradu?

Meni za ovih 2000 km koliko sam preso pokazuje prosek 5.9 stim da napomenem da je uglavnom na otvorenom,nesto malo grada posto imam drugi auto na plin za svaki dan.... Ali verujem da po gradu ide i na toliko... Na otvorenom na 80 trosi od 4.6-5.2, na 120 7-7.2...

Po meni ako ti tu opremu i taj motor daju za te pare ja bi to uzeo,iskreno ja sam uzeo tipa za 13000 ali nisam imao kes tako da na kredit mi je ovo bilo mnogo povoljnije... Ja bi jos otiso da pitam za megana sedan i tojotu corolu dal bi spustili ako ne uzimaj to....

Bogami talisman je vec preko 20000 e... Opet svako od nas ovde ce reci bolje ovo ili ono,najbolje da se sve vidi proba i prelomi... Opet covek ima kes pa moze i vise da bira ali sto se tice novog auta sa najacom opremom za 13000e i jos plus na kredit od 7 god gde se vrati samo 1300 e mislim da je trenutno tipo najpovoljniji...

Pa i pitanje je dal mogu da se porede kad je astra sa tim motorom i slabijom opremom skuplja najmanje 1500 e ako ne i vise,ja kad sam gledao bila je samo astra 1.6 115 ks a i ona je bila za 13000 klot sta god da dodas ode na skoro 15000...treba razmisliti onda i o meganu sedan ,nahvalili su ga na skoro svim testovima...

Imas na polovnim automobilima jedan crni sedan 13500 1.4 95ks...

Trenuto ni u fiatu ni u renault-u nece da ugrade plin u nov auto,odma se gubi garancija...

Dejan 1403

reacted to a post in a topic:

Fiat novi Tipo - mišljenje, iskustva, saveti

Ne,bas naprotiv,kad je zagrejan motor... Desilo mi se 3-4 puta... Sad zadnji put kad mi se to desilo ja da ga ubacim ono nece ja pustim kvacilo ,stisnem opet i ono udje bez problema... A sve ostale brzine idu bez problema i prva i rikverc znaci sve super jedino ovo sa petom,bas mi nije jasno... Zvao ovlasceni servis oni kazu do god se ne desava stalno oni ne mogu nista,kao trebali bi da snime to u trenutku kad nece da se ubaci i da posalju u fiat...

Da li je neko imao problem da auto nekad nece u petu brzinu? U pitanju je 1.4 motor. Desilo mi se par puta kao na zid da naidje i jednostavno ne moze da se ubaci... Ja ga onda ubacim u sestu i posle iz seste oce u petu... Auto jos nije preso ni 1000 km ...

Jel imao neko u pocetku problem sa menjacem? Desilo mi se par puta da opste nije hteo u petu brzinu,medjutim kasnije proradi i radi sve normalno... Da li je mozda zato sto jos nije razradjen ili je mozda neki kvar... U prvu i u rikverc bas lako ulazi a obicno su one najkriticnije,znaci samo peta zajebava nekad....

Nije to bas tako lose kao sto pricaju,ja ga vozim nekih mesec dana i meni je to ok... Kad ti treba da povuce ,vratis ga za jedan ili dva stepena nize i na preko 3500 obrtaja ide solidno... Posto si vec vozio auto benzinca atmosferca nece ti smetati... Naravno ko je vozio dizela sa turbinom njemu je lose,ne moze on da povuce sa 2000 obrtaja ali da je tako lose nije ,bar meni...